___________________________________________________________________________________
MEET DONNA : LICENSED MASSAGE THEARAPIST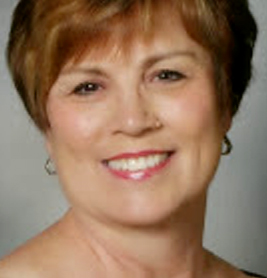 Donna is a member of the American Massage Therapy Association with 28 years of experience. Donna's career in massage began in 1992 at the Connecticut Center for Massage Therapy in Newington.  Although she has been in practice for 28 years, "it feels like only 10 since I started!"  Her journey began by receiving massages regularly and over time she felt the therapeutic benefits from it.  It was suggested by her massage therapist to enroll in school and with no regrets she has not looked back!  Donna's education and experience has been in spa type atmospheres and medical offices such as Port Orange Acupuncture.  She has practiced with clients as young as 5 years old and as old as 100 and has also worked therapeutically with dogs!  "Everyone benefits from a healthy, therapeutic touch!"
Donna routinely continues her education attending classes and receiving new certifications in various modalities all in an effort to have the skill set to keep up with the demand from her loyal client base. 
Education : 
Connecticut Center for Massage Therapy, Newington, CT 500 hrs. 1994
Certified by Lerner Lymphedema Clinic, Princeton, NJ in studies on the lymphatic system of the body with specialized training in Complete Decongestive Physiotherapy for the treatment of lymphedema. Upon completion of training Donna worked with patients with primary and secondary Lymphedema which entailed manual lymphatic drainage, compression bandaging of the limb(s), exercise instruction and education on lymphedema causes and continued after care. Other certificates include:  Myofascial Point Stimulation (MPS or ETPS) Therapy
Ace Medi Cupping and VacuTherapy, and Meridian Massage with Chinese Cranial Sacral Therapy. 
___________________________________________________________________________________